Regular price
$36.00 USD
Sale price
$25.00 USD
Unit price
per
& FREE Shipping
Colors available
Sizes available
* Give your computer chair new stylish look with our resilient, decorative and protective slipover cover.
 * Beautiful stylish designs and colors to cheer up your working space. 
 * Easy to maintain and clean, wash and care; machine washable in cold water, delicate cycle
PACKAGE INCLUDED:
1 set Chair Cover (Chair Back Cover + Seat Cushion Cover)

Material: polyester fiber

Measurements:

back height: 14-19 inches (36-50 cm)
Seat rear width: 14-19 inches (36-50 cm)
Chair length: 15.7-20 inches (40-52 cm)
Chair width: 15.7-20 inches (40-52 cm)
Note: Office Chair seat is only suitable for chairs with armrests and backrests that are not connected to each other.
MEASURING GUIDE
SHIPPING & RETURNS

Shipping time: Up to 72 hours once paid.

Delivery time: Takes 6_10 business days to the US, Takes 7_12 business days to the UK, Takes 9_15 business days to the rest of the world.

Free Exchange & No-Hassle Returns: Contact us via Email or Facebook and get your Money back.
CONTACT WITH US

We are here to help and answer any question you might have. We look forward to hearing from you.
View full details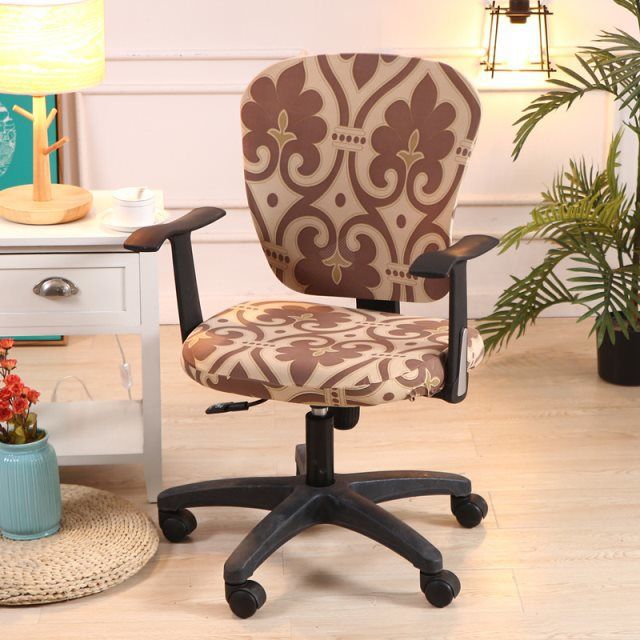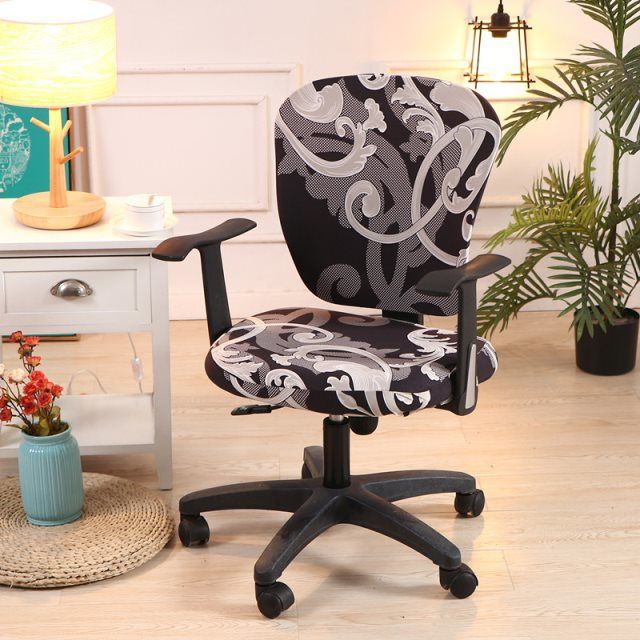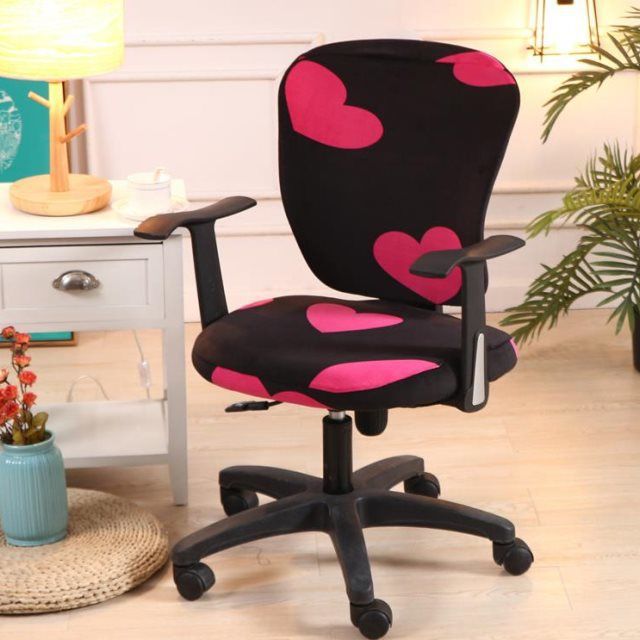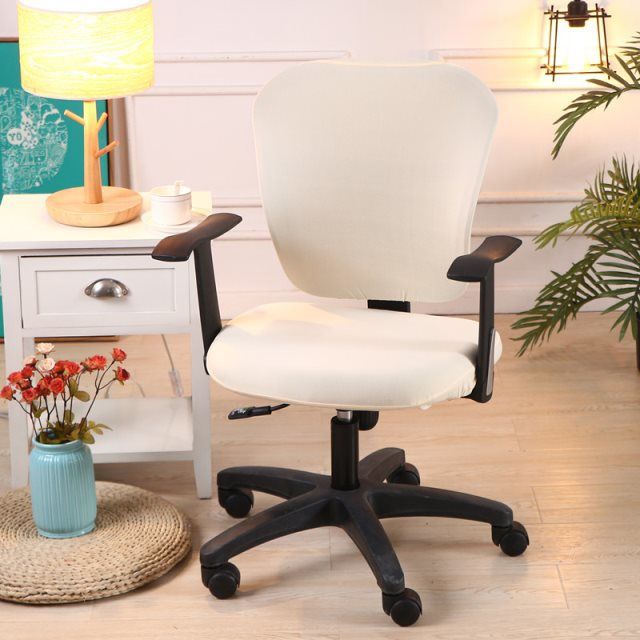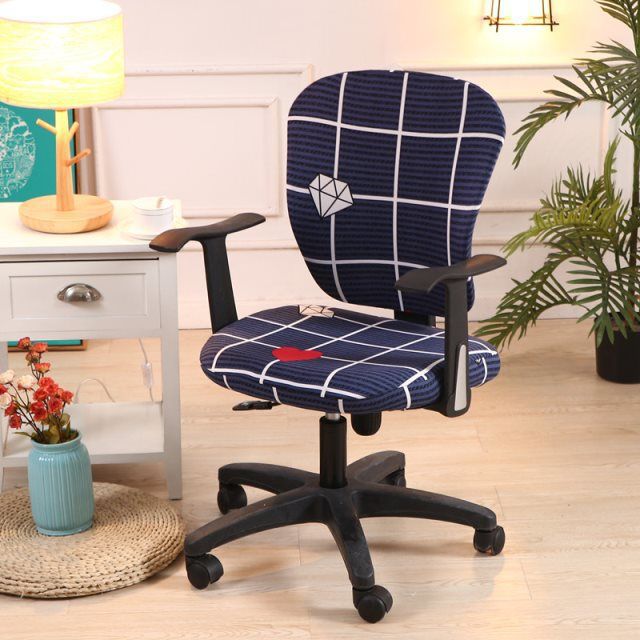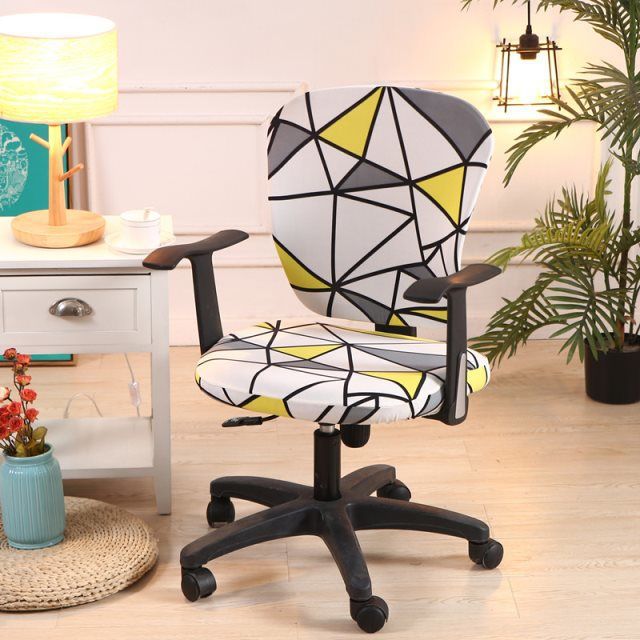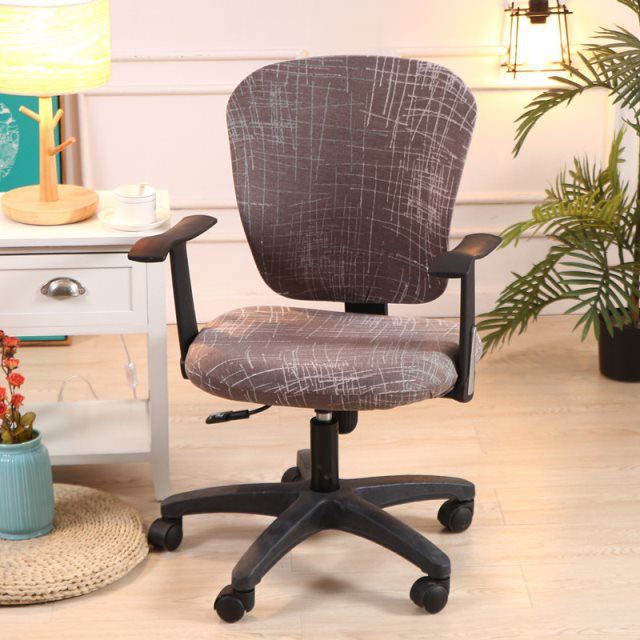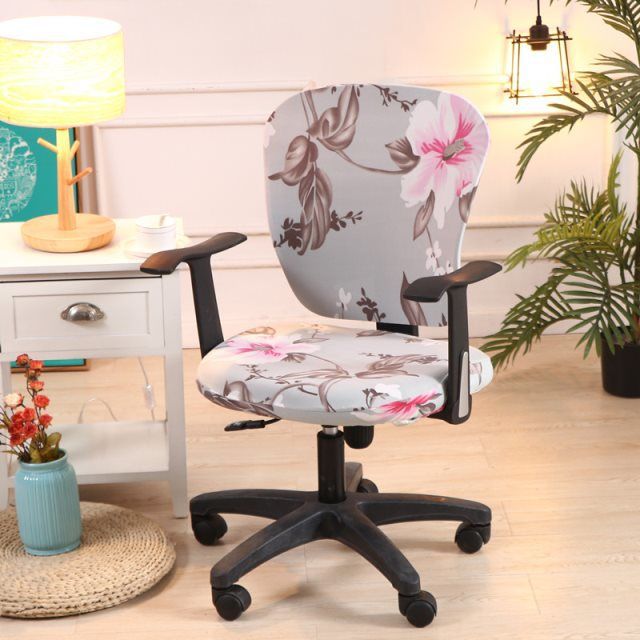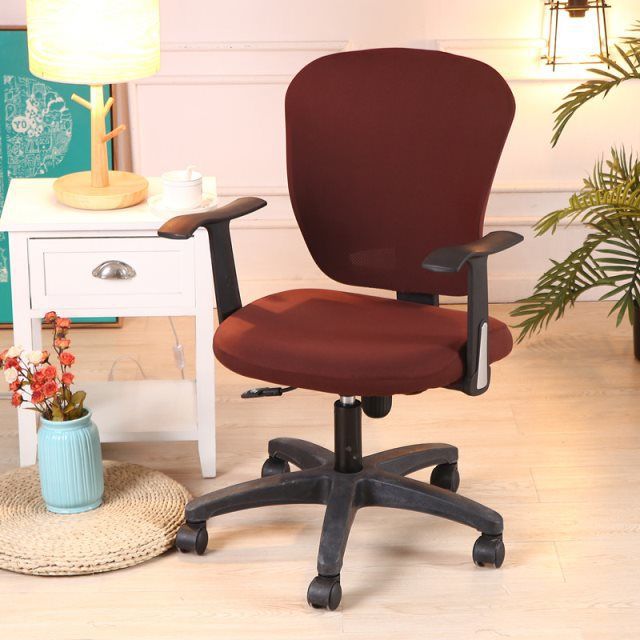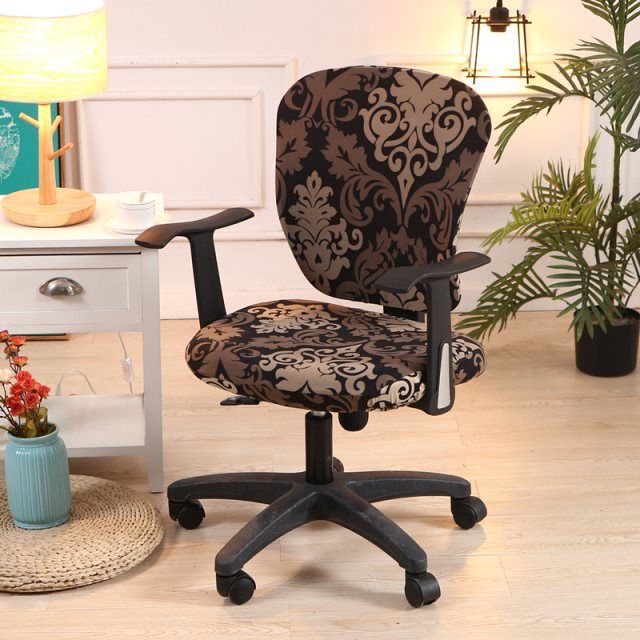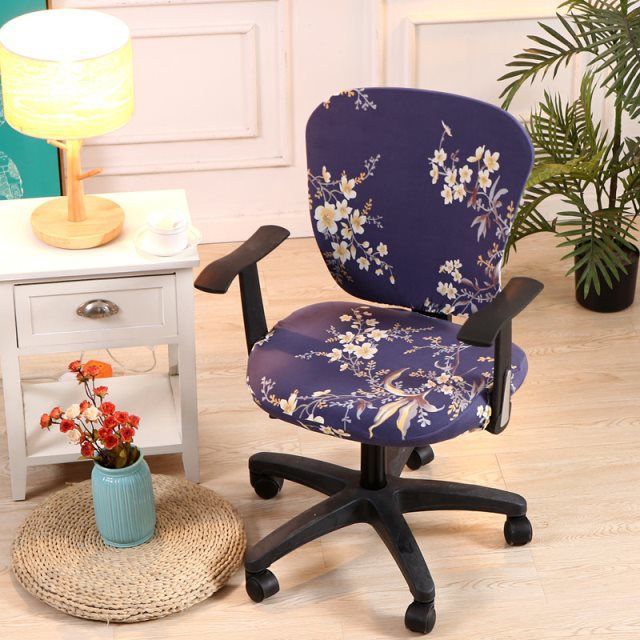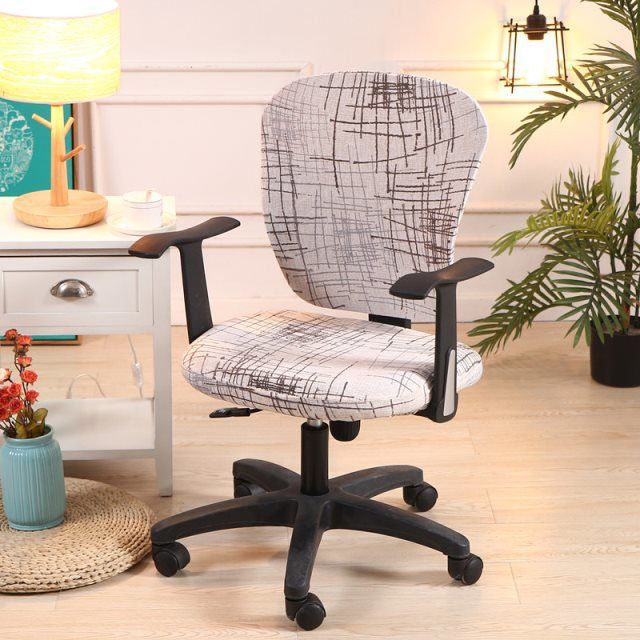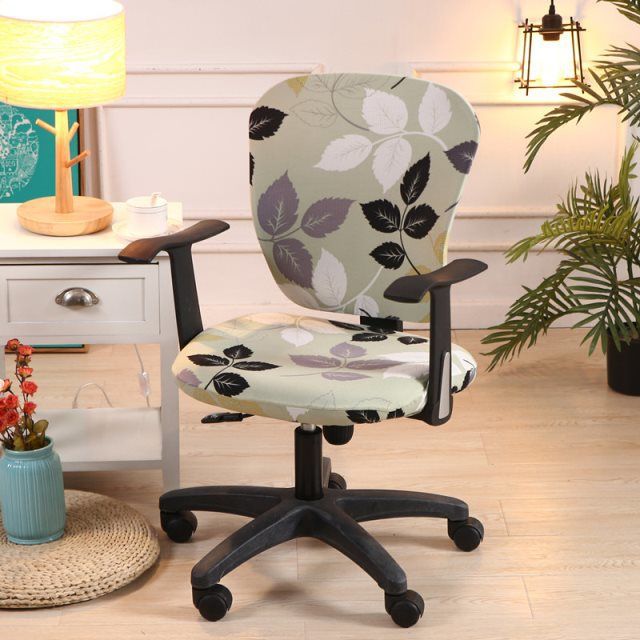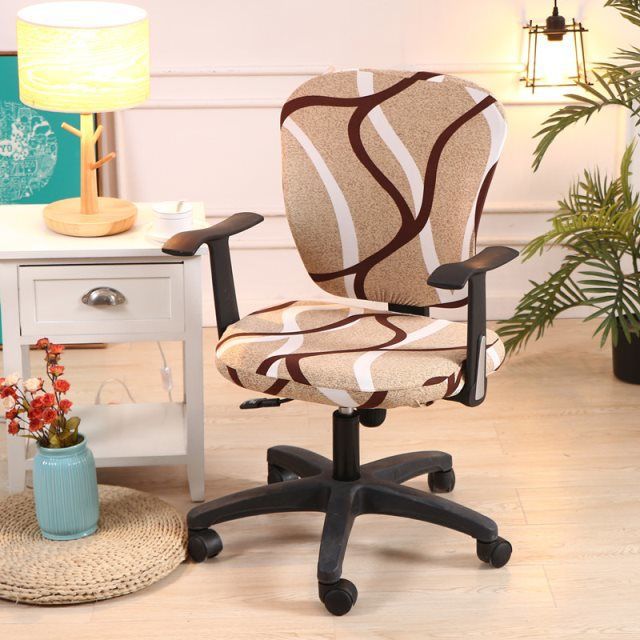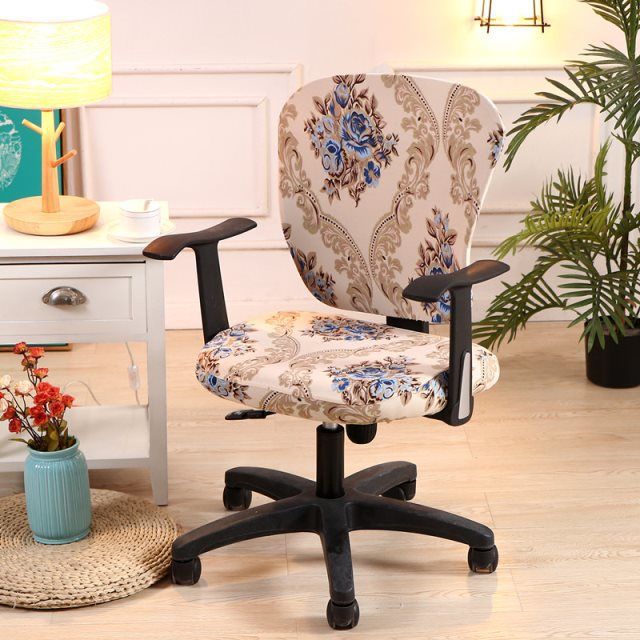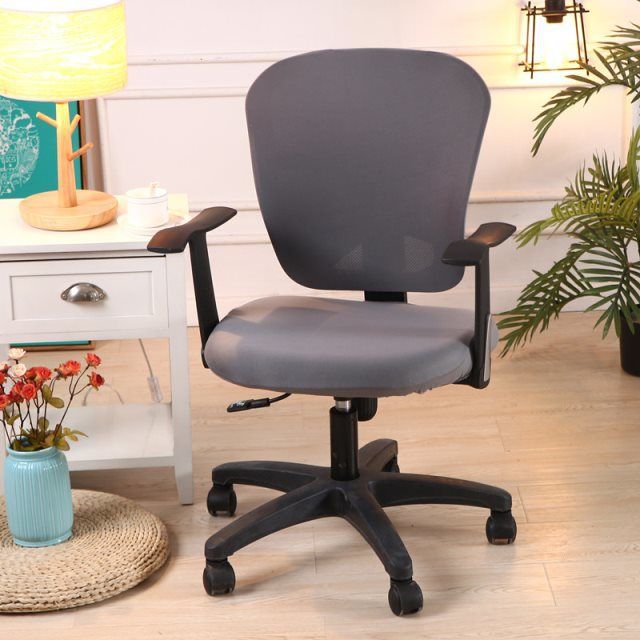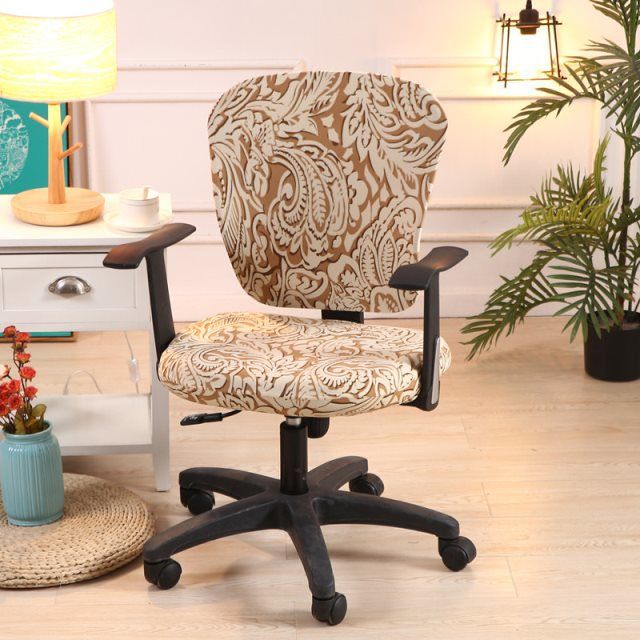 Great product!
I got these to cover my red office chairs. I was afraid that the red color would show through, but it doesn't! Easy to put on, looks great!
Like getting a new chair
I'm not picky about office chairs, but the vinyl on mine was cracking and starting to look pretty shabby. I hated the idea of sending the chair to the landfill, glad I searched and found these covers. My first impression of the cover is that it looked flimsy and would never stretch to fit. I was wrong on both counts. The material is smooth, slippery even. Not shiny, more like silk or bamboo fabric. So it had a tendency to slide off my vinyl seat at first, but I removed the arms and re-stretched the cover, then screwed the arms back on, pinning the cover to the bottom of the seat. It doesn't budge now. The back has never moved much. And the coverage is 99%, you won't see much if any of your old chair upholstery. My landfill thanks you.
Neutrally Attractive
I got this cover today and am very happy. I don't know how long it will last, being that the material is thin, but it's nice and soft. The price was right, and very easy to put on my chair. The print was the most compatible with the room colors and I'm satisfied.
Unbelievable quality and looks so nice for such a small price!
I got these for my boss' beloved chair. Poor chair was peeling all over and you couldn't sit on it without some black seat shreds leaving with you when you get up. Random black leather shreds are not a great look on a white lab coat! Anyway, he refuses to sit on any other chair so I came across this little miracle one sleepless night and thought it was worth a try. I have to say, we both love it!! I no longer have to see that sad, peeling mess of a chair or pick pieces of if off our clothes, and he was so thrilled to have a MUCH more attractive chair that still molds to his butt in the most perfect, comfortable way achieved only by many years of daily use. No problems popping off, stays put every minute of his sometimes 12 hour days. From morning coffee to evening naps, looks great and is nice and soft too. Haven't washed it yet but I'm sure it will be fine. If it doesn't survive the wash I will absolutely buy another. It's that good. Life changing? Maybe not, but pretty darn close!!
Brought my office chair back to life
I had bought one of those fake leather office chairs a few years ago, and unfortunately the material started to tear in a few places. At first I started covering the tears with black electrical tape, and then I discovered these covers for sale on Homestyle. There are a variety of colors and styles available. The cover is in two pieces: one for the seat back and one for the seat bottom. It fits my chair very well and I no longer have to look at the rips in the chair material. I have not yet had to clean the covers, so I did not rate it for ease of cleaning.
FREE & EASY RETURNS

All orders come with our hassle free returns policy. Order with peace of mind.

FREE & EXPRESS SHIPPING

We offer free shipping on all orders.Orders are processed and shipped within 2 business days.

GET IN TOUCH!

Any questions you may have, we're here waiting and ready to answer them. Speak to a rep today.